Donate Supplies
Wags & Whiskers ALWAYS needs donations of supplies! Below is a list of the types of items we need to enable Wags to keep running!
Wire Crates – Medium to XL
Dog Leashes, Dog Harnesses and Dog Collars
Puppy/Kitten Food
Dog/Cat Treats
Dog/Cat Toys, New or Gently Used
Dog/Cat Beds, New
Dog/Cat Bowls
Kongs
Training Treats
Nylabones
Crate Pads
Puppy Pads
Grooming supplies – nail clippers, brushes, shampoos, etc.
Cat litter
Cat litter boxes, New or Gently Used
Please note:
** At this time we will not be accepting comforters, sheets, or large used blankets as we have an abundance in our supply**
Wags & Whiskers Animal Rescue of MN is a 501(c)(3) non-profit organization recognized by the IRS. All in-kind donations are tax deductible. Please contact us at Wagswhiskersmn@gmail.com to find out where you can drop-off a donation!
You can also donate by visiting our Amazon Wish List Page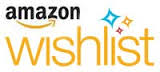 Donate a Thundershirt
Thundershirts are helping shelters and rescue groups across the country to manage the dogs they receive with anxiety, fear and excitement issues. Your Thundershirt Donation will be put to excellent use helping to transition one of our wonderful dogs back to a forever home.
Thundershirt's gentle, constant pressure has a dramatic calming effect for most dogs. Like swaddling an infant, or pressure shirts used by thousands of people with autism. Thundershirt has already helped tens of thousands of dogs around the world.
Please consider helping one of our pups by donating a Thundershirt Today!
CLICK HERE TO DONATE A THUNDER SHIRT FOR AN ANIMAL IN NEED!