Please help support Wags & Whiskers with a monetary donation on one of the biggest giving days of the year in MN, Give to the Max Day on November 14, 2019. If not for your continued support, we could not continue our mission of rescuing animals in need and finding them wonderful, permanent homes!
Visit our Amazon Wishlist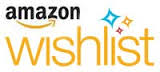 Join our Newsletter!
Want to stay current and connected? Our email newsletter will keep you informed about upcoming events, things happening within Wags and much, much more! Click HERE to sign up!