Please read the information below regarding possible
delays in adoptions: 
Thank you for your interest in adoption with Wags and Whiskers. At this time we are still processing applications but want to alert potential adopters that our adoption process will be delayed. Due to the shut down of many businesses, including our vet partners, we are seeing a significant delay in completion of vetting needs for our adoptable animals. Currently, we will not be able to adopt out any animals that have not completed their vetting and adoptions could be delayed 4-8 weeks.
With the uncertainty and restrictions being put in place by our government we also want to be respectful of our fosters who desire to keep themselves and their families safe during this time. Due to this we are allowing fosters to make the choice on if they feel comfortable completing both a meet and greet as well as the home visit for their foster. These are vital steps in our adoption process and understand that the delay will impact timing of adoptions. 
Thank you for considering Wags and Whiskers and please let us know if you have any questions.
Visit our Amazon Wishlist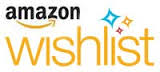 Join our Newsletter!
Want to stay current and connected? Our email newsletter will keep you informed about upcoming events, things happening within Wags and much, much more! Click HERE to sign up!